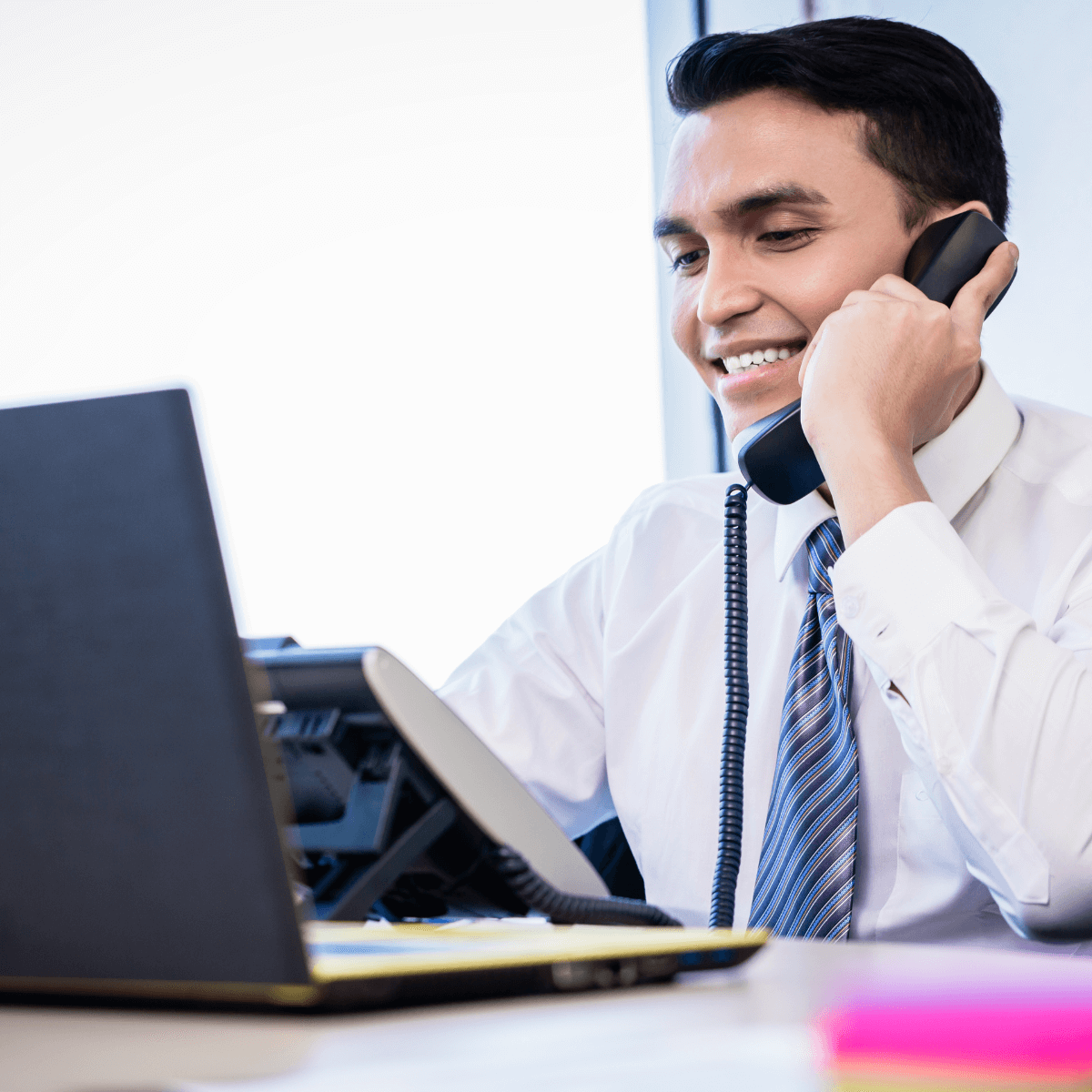 Foreword
On-site – Full time
After 5 weeks of training, you will become an expert in the market and IT solutions.
Your daily work will consist of contacting decision-makers of small and medium-sized companies to accompany them in their choice of IT solutions and to detect their needs in IT solutions.
Our company is constantly growing and is looking for
looking for new talent.
You are resilient, and friendly with very good relational skills?
Do you like to contact your interlocutors by phone?
Are you a good listener, persuasive, tenacious, and friendly?
You are not afraid of refusals and obstacles, and you know how to smile in the face of adversity?
Do you like challenges and are you result-oriented?
Then this is the job for you!
What we are looking forward to seeing in you:
Dynamism, enthusiasm, and professionalism
Excellent adaptability
Expertise in the sales sector, ideally as a salesperson
A good professional experience in France
Good communication skills and elocution
Good writing skills and ability to synthesize information
A great desire to be part of a human-sized team and to contribute to its success
Your typical day will consist, among other things, of contacting decision-makers of small and medium-sized companies by phone to detect their needs in IT solutions. You will establish with them the technical specifications of the IT software they are looking for and report the information collected in our CRM.
Sales techniques and IT software will hold no secrets for you thanks to an excellent 5-week paid training course. You will benefit from a competitive salary composed of a fixed salary and various very attractive bonuses, which will allow you to stand out thanks to your results.
What we offer you:
An interesting full-time position in the heart of Montreal
A young and dynamic environment in a company focused on the well-being of its employees
Stable hours from 8:00 am to 4:30 pm, Monday to Friday
Every Friday afternoon off
Initial training of 5 weeks as well as continuous training and coaching
Free breakfast every Monday morning
Group insurance (after 6 months)
Group RRSP (after 1 year)
An advantageous paid leave policy: 3 weeks of leave the first year; 4 weeks after 1 year; 5 weeks after 3 years and 6 weeks after 5 years
Compensated sick days
A contribution to your monthly transportation pass
Marché francophone, Montréal, QC
Salaire compétitif
Vous profiterez d'un salaire compétitif composé d'une rémunération fixe et
de différentes primes très attractives,
Santé et finances
Nous vous offrons une assurance collective (après 6 mois) et un REER collectif (après 1 an)
Congés payés
Une politique de congés payés avantageuse : 4ème semaine de congés après 1 an; 5ème après 3 ans et 6ème après 5 ans
Partificipation financière
Une participation à votre abonnement mensuel de transport.
Des moments de qualité
Profitez du petit-déjeuner offert tous les lundis matin, ainsi que d'une grande salle de détente avec baby-foot, ping-pong et jeux vidéos
Une super formation
Une superbe formation initiale de 5 semaines ainsi que de la formation continue et du coaching.